Finished up my second Teddy this weekend. That's good for my Dreamer crew...but it's even better for my Leviticus crew. I plan on pairing my Teddy's up with Mechanical Rider, or more precisely the Metal Gamin that my Mechanical Rider summons. The Metal Gamin can give Teddy a DF or 6, which is bad news for whomever I am playing...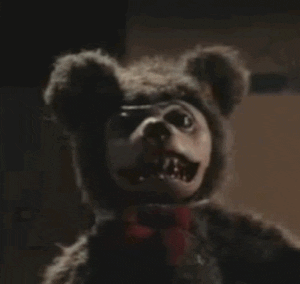 Anyway...on to the pics!
Front. I'm not at all happy with the bow, but I'm leaving it for now. All the other plastic soldiers in the pile are demanding that I get to them.
And the back.